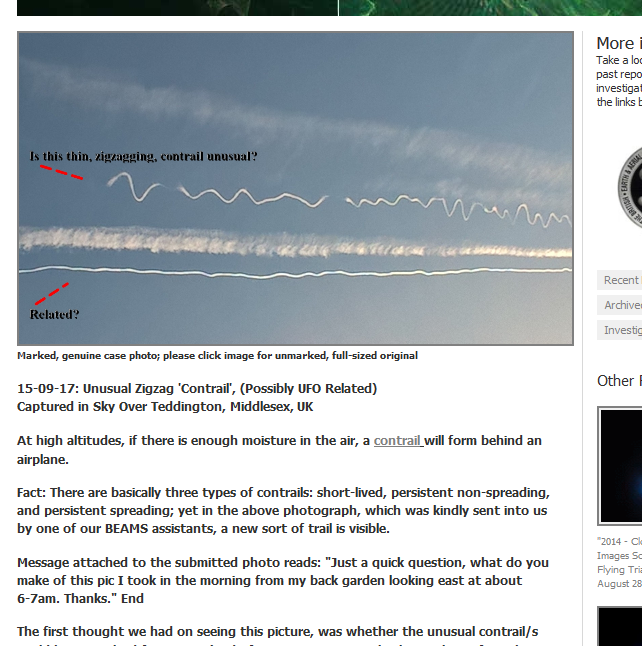 Above: Screenshot of 15-09-17 report (Click for full page)

Do you remember this story from 15-09-2017 concerning an unusual zig-zag contrail seen over Teddington, Middlesex? Well, we have just received another similar shot, captured today Sunday 26-11-17 over Letchworth, Hertfordshire!

According to Google maps, the distance between these two locations 61.7 miles by road.


Please scroll down this page for latest incident:


Witness report received by BEAMS today, 26-11-17:
Good evening...
I live in Letchworth and spotted this in the sky today..
can you tell me what it is or was...
kind regards
******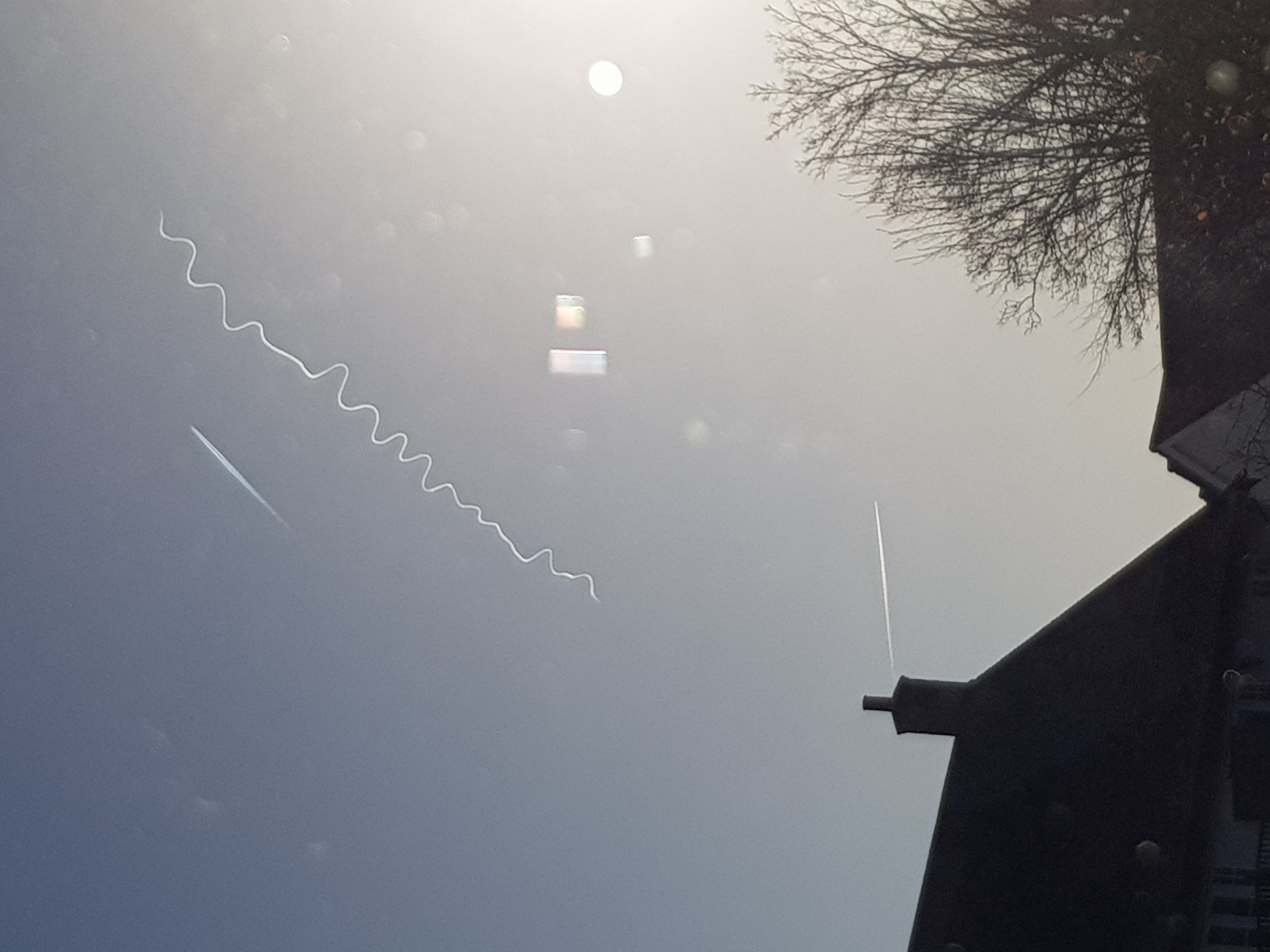 The above image was received by BEAMS on 26-11-17 (Please compare with top photo from 15-09-17)
Any ideas viewers?