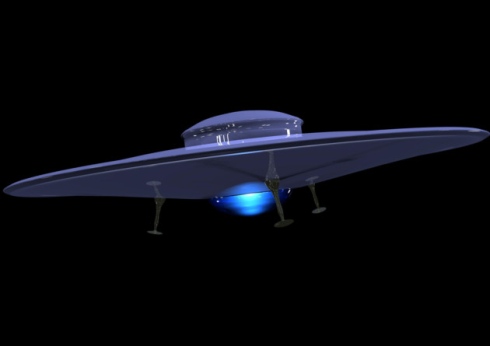 Artistic Impression
According to a posting on the UFO Sightings website, a witness claims he saw an unusual object above Broxted, Essex last Friday morning (March 7) at about 6am.
The report, by a witness named Ross, states: "Spotted what I originally thought was a star; it hovered just below the cloud line for around a minute, but then proceeded to move very quickly to the right, too quick to be a plane/helicopter etc.
"It then made a perfect curve toward the sky and disappeared, moving very quickly again.
"I can't explain it and am hoping others saw it..."