First-Time Snapper Captures "UFO" Over Hampton, Surrey, UK, October 10, 2014
A visitor from another planet, or the result of another Heathrow airspace trial?
A schoolboy has taken a photo that is out of this world while playing with a camera for the first time.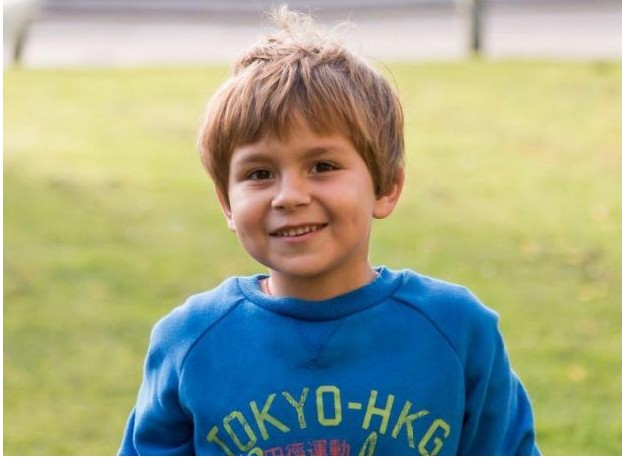 Liam Batchkar, 6, who attends Vineyard School in Richmond, was playing with his father's Canon pocket camera in the garden of his home in Hampton, when he snapped the photo of an unidentified flying object.
His father, Andrei Batchkar, 45, said: "Liam was just taking pictures of the sky above our house, but when I zoomed in on one I realized the object looked nothing like a plane or bird.
"My son said this object went very fast and it was silent.
"He has taken it into show and tell at school and the other children were amazed."
Please click following images to enlarge
Clearly this is a cigar or rod-type of object.