UFO Report: Flying Saucer-Like Object Over Guernsey - March 24th 2014
Mysterious 'flying saucer' spotted hovering over Guernsey college. A Mum has been left baffled after spotting a flying saucer-shaped object hovering over a nearby college on a live weather webcam feed.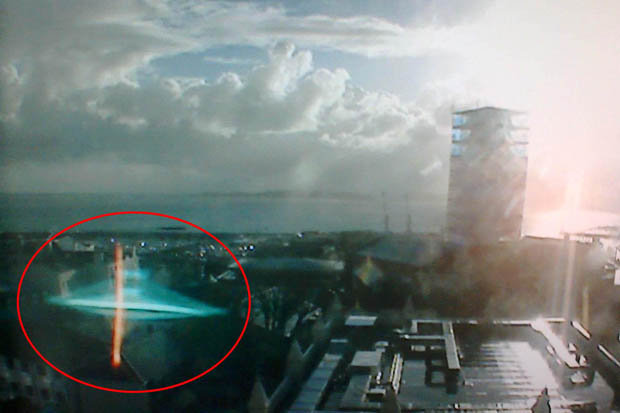 Denise Poole, 52, said she thought she was seeing things after spotting the flying object in her daily weather check of her home island of Guernsey.
In the photos of the glowing orb, a striking red line runs through the blue disc, which has been a common trait reported in UFO sightings in the past.
Mum-of-one Denise said the object was moving slowly across the screen, then vanished, but reappeared again shortly afterwards.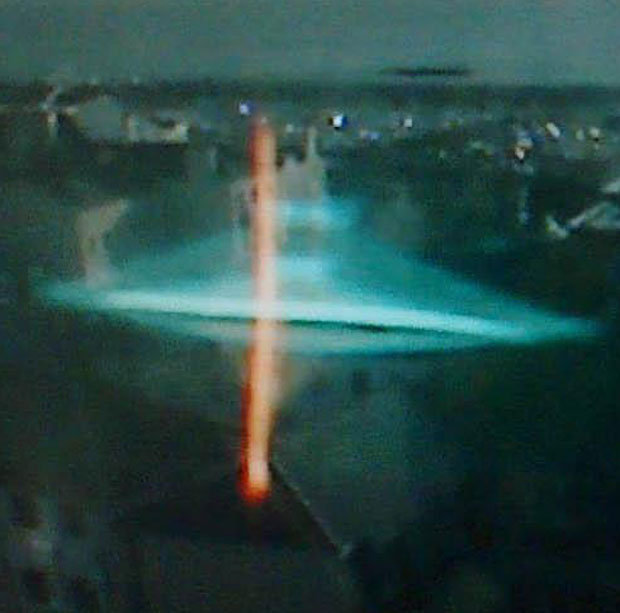 She said: "There was this thing hovering in the sky.
"It looked as if it was spinning. I thought I was seeing things.
"Every now and again it went away and then came back again.
"I thought 'crumbs nobody will believe me' so I took a few pictures on my phone."
In an even stranger twist, Denise then posted the images to her Facebook page with the object disappearing from view moments later.
Police confirmed that no strange sightings were reported to the police on Sunday morning after Denise saw the luminous object over Elizabeth College in St Peter Port.
Denise said what she saw did look like a mystery object and is still unsure what it could be.
She said: "It could well be the glare from sun but even so it's a pretty spooky image."
The news comes just two months after a pilot flying towards Heathrow Airport revealed in a statement how his plane was on a collision course with a UFO.
The statement read: "The captain was fully expecting to experience some kind of impact with a conflicting aircraft."
And just weeks ago, photo slides of suspected UFOs were released in the mix of Edward Snowden's leaked security documents.