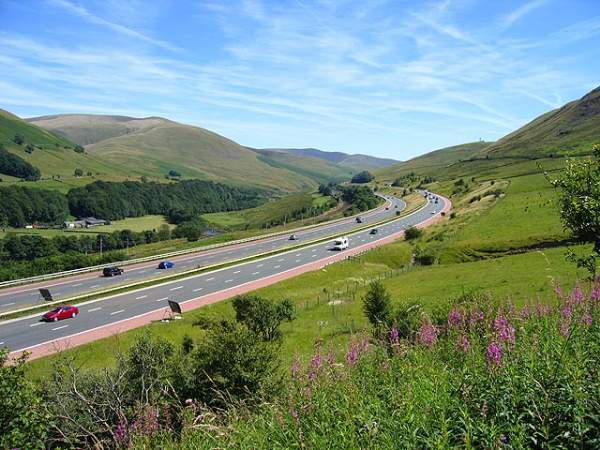 08-11-2015:
UFO Follows Car Overhead For 2 Minutes Southbound M6 Penrith, Cumbria, UK
Report and messages received; "I was travelling down the M6 southbound near to Penrith when I noticed blue and orange bright lights in the green area next to the northbound M6.
The UFO then seemed to hover above my car, (as I was travelling at about 70mph), for about 2 minutes, and then it shot off at high speed to another field to the left of the southbound M6.
It looked as though there were two of these objects but I can't be certain - hope this helps."
Reader response; "Were you in the Tebay area? why I'm asking is because a few years ago the man from the garage told a lorry driver who had broken down that 'you'll be surprised what I've just witnessed in the dark on the M6' - the lorry driver while waiting on the recovery truck, had seen 2 balls of light flying under the motorway bridge. Can't remember the date this happened."
Witness reply: "I'm not from this area but I know the Tebay services are not far from where it happened, I'm really pleased that people are taking me seriously. Kind regards "
Would anyone else who has further information please contact beamsinvestigations@sky.com