06-02-2015: Unidentified Aerial Phenomena Kilmarnock, East Ayrshire, Scotland, UK
'Image taken outdoors this morning 06-02-2015 at 09.55-ish on Apple iPhone6'
Witness statement:
'I was outside having a sneaky cigarette when I looked up at the planes flying side by side, 2 different types of planes etc. It wasn't till I viewed the pics on my camera that I spotted this mysterious object.
If you zoom in it is a bit weird.
It's not a reflection and not dirt/dust on lens, and this thing doesn't look like a planet either.
It seems to be following the plane trails, and it's as if this mystery cluster broke through the atmosphere just to the left of them.
I don't really believe in this sort of thing, but I'm always seeing flashes in the night sky and shooting stars as I work constant nights and do a fair amount of driving on dark roads:
I've sent you 2 consecutive pics so you can compare.'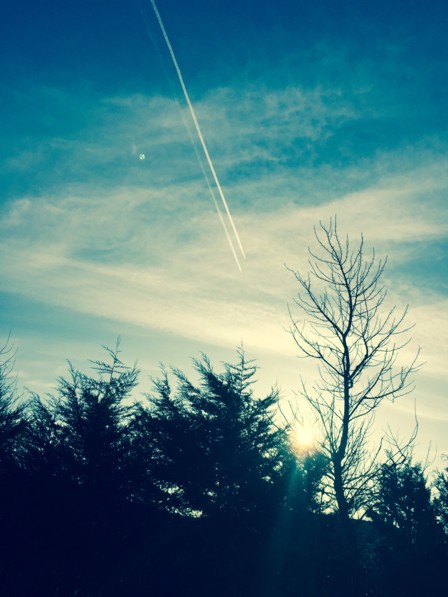 Please click above image to enlarge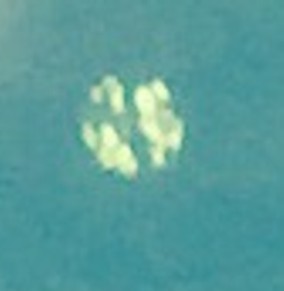 Enlargement of mystery shape
The other photos were all very similar - the object didn't appear to have moved.
It is not a reflection, as the witness was standing outside when he took these images.